Trashy TV The Best Bits
Love it or hate it trashy TV is not going anywhere! Thank goodness, we take our trashy TV here at Koi very seriously, it's more than a guilty pleasure for us it's a way of life! So because we had a little time to spare at Koi HQ we want to breakdown the best trash TV moments in herstory! Are you ready to unlock some memories?
1. RuPaul's Drag Race
The one where Alissa Edwards says it like it is... 
And to be fair our guuurl queen Coco was lookin' pretty freaking orange.  
2. Celebrity Big Brother 
This put Kim Woodburn on the map for the worst reasons possible. Dear lord give us strength! 
3. Come Dine With Me
The one where a guy puts a whole whisk in his gob will forever go down in Come Dine With Me history as one of the strangest things to happen on the show. And that really is saying something. 
 4. American Idol 
Not too shabby became a cultural phenomenon after this clip aired on American Idol. We need to give her credit to her for her killer confidence! It's deffo a big fat yes from us!
 5. Celebrity Big Brother Meets The GC
No iconic trashy tv list would be complete without the GC herself, god love her!  Picking just one of her best bits was very difficult but after much deliberation we have to go with: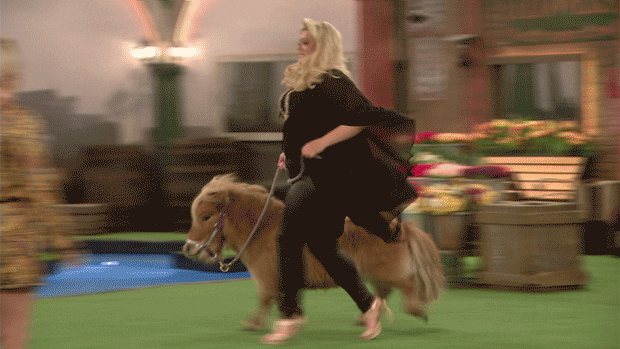 Because this is a whole mood. 
 6. Big Brother 
Nikki Grahame was by far the most iconic Big Brother contestant ever. We will fight you on that. Picking just one moment would be impossible so we managed to narrow our list down to two epic clips. Let's kick things off with the cereal incident. 
 Calling someone a fat ox is the classic Nikki behaviour we loved to see. 
7. Big Brother Round Two 
 If you know your reality tv, you absolutely know what clip is coming next! 
We don't know about you, but this is a quote we reference on a weekly basis! She is a real gem and the world is a little less bright without her. 
 8. Married At First Sight 
When Martha swirls Cyrell... Not to be overly dramatic but our jaws hit the floor on this one. Skip to timestamp 8:50 for the big moment. 
 And an honourable mention must go to Gillian Mckeith because her time on I'm A Celebrity Get Me Out Of Here was unforgettable! 
 And that's a wrap! We are off to binge watch more reality TV for work purposes of course!