The Best Vegan Friendly Restaurants With Outdoor Seating In Manchester
The 17th of May is fast approaching, however, for now, we must eat outside. Has anyone else had a few too many meals in the rain now? We certainly have! So like the fairy godmother you didn't ask for we are here to make your wish come true. We are breaking down the best vegan restaurants in Manchester with tried and testing outdoing seating. Because we can't have another roast dinner in the rain!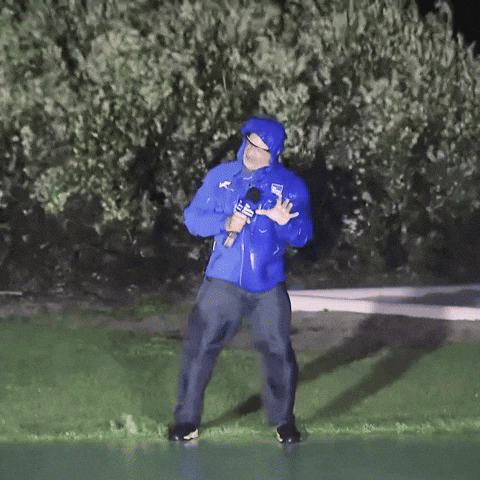 Location: Chorlton 
This vegan-friendly restaurant has very tasty food and a very friendly atmosphere. Their slogan is cocktails and carbs so by default we are obsessed. Plus the restaurant has an outdoor terrace and it's  huge and has lots of plush comfy seating with a large canopy.
Fave Dishes: BBQ cauliflower wings and the vegan goats cheese pizza.
Rating: 10/10 - They have vegan goats cheese and a solid dry canopy! Do we need to say more? 
Location: 38 Charles Street 
YES is not just a music venue but rather a super club-turned-street food boss.Their vegan kebabs and vegan chicken have amassed a superb reputation, and the food never fails to hit the spot. The outdoor dining area is on the rooftop providing just the right ambience.
Fave Dish: Hands down the Bad Girl Kebab 
Rating: 8/10 - We had to knock off two-points because they use umbrellas to keep you dry. But as long as you are sat in the middle of the outdoor seating you will be grand.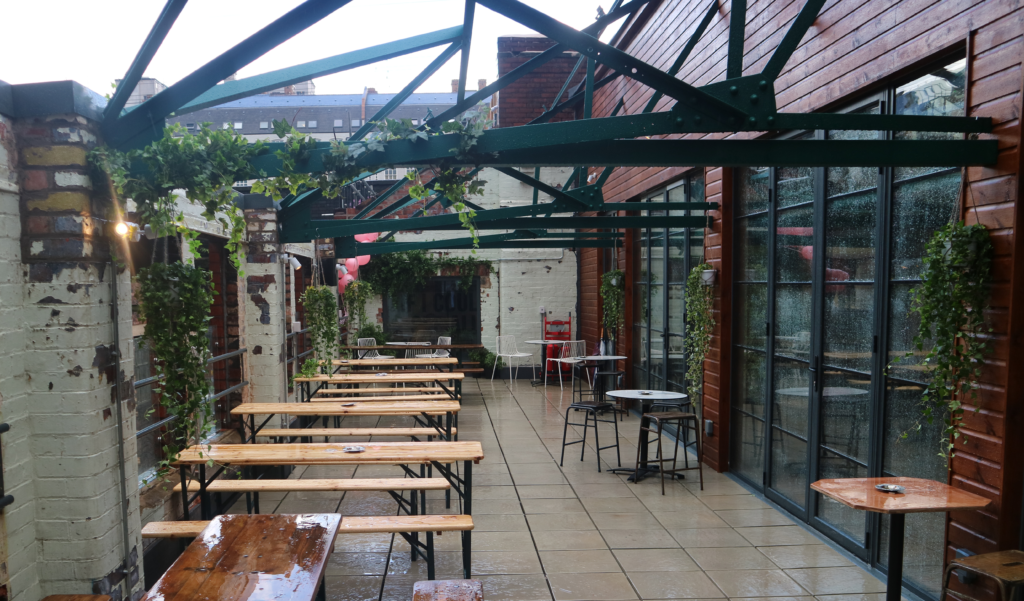 Location: Peter Street
The best pizza in Manchester. You can't fight us on this one! The outdoor seating is adorable with lots of candles, fairy lights and blankets too. There is also a very large canopy and lots of protection from the dreaded rain so you'll stay dry too. 
Fave Dish: Roasted Aubergine Special
Rating: 12/10 - Just go! 
Location: 18-25 Castle Street 
The perfect venue for lazy summer days. The location provides glorious views looking over the canal and the perfect outdoor terrace to spend all day drinking and basking in the sunshine. 
Fave Dish: Mushrooms on toast and dark chocolate and fig torte. 
Rating: 10/10 - The vibes are great and the outdoor seating is a whole mood. 
Location: 36 Bridge Street 
Very wholesome vegan burgers with an urban venue to match. This place is a no-brainer and the ideal restaurant when you are in a burger and beer kinda mood. Which is us every day! The outdoor seating is well covered and there is always a buzzing atmosphere. 
Fave Dish: The Bacon Plant Burger 
Rating: 9/10 - An absolute knock-out plant-based burger!
What's your favourite vegan restaurant in Manchester? Is anyone else ready to chow down on some seriously good vegan food RN.